Easter Dress Up
Easter 2021 is approaching and we are all set to celebrate the festival and have marked the calendars for the big day.
Easter is celebrated to mark the defeat of death and hope of salvation. This festival commemorates the resurrection of Jesus Christ. The bible and Christianity says that the sins of humanity were paid off by Jesus's death and his resurrection symbolizes the anticipation believers have in burning their own sins and then their own resurrection.
Easter is celebrated on the 3rd day after his Crucifixion.
This is a very big day for Christians all around the world and we know you are already ready to welcome the big day and the most exciting part about Easter is choosing what to wear for the whole family and dressing up and going to the church.
We are sure you might not have picked what to wear for Easter yet and you might be a little confused, don't worry we have got you covered girl. Let me help you and tell you all about what you should wear.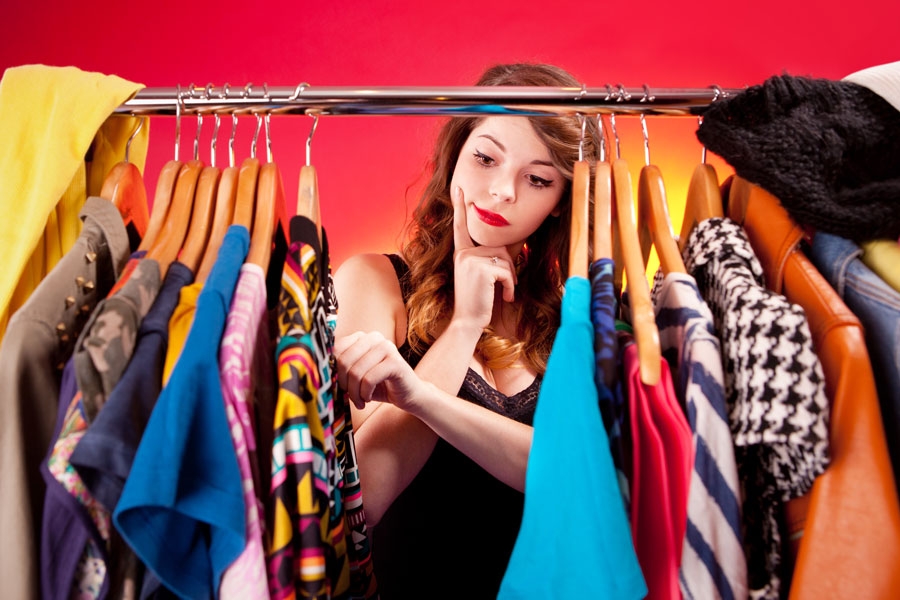 What should I wear?
Well we know you need to look absolutely fabulous to celebrate the death and the resurrection of messiah in style.
Planning your outfits for Easter is quite hard for majority of us. Because we need to look our best when it comes to playing dress up for such a fashionable Spring Holiday.
Easter fashion is all about being elegant and classy and it is very difficult to get these combinations right with the right kind of accessories.
This has always been a challenge for us, Easter fashion includes light and softer colors, simple yet elegant shoes and timeless classy jewellery. You get this combination right and you will definitely be a head turner at the church.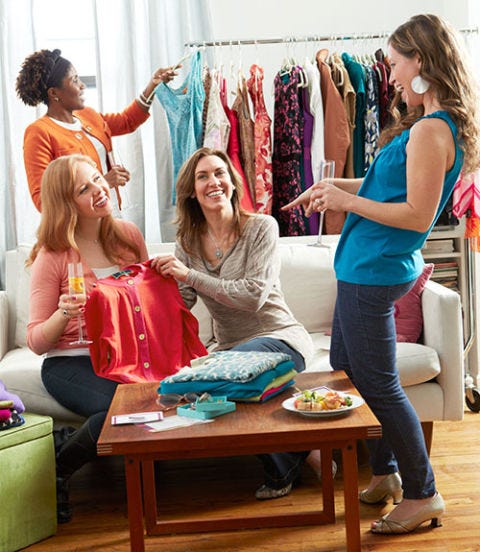 Dressing activities for women
Before you head out shopping for the perfect outfit for Easter, you have to first understand the different activities being organised and you will have to take part in.
Generally there is Easter Sunday Church service, Brunch with the family and kids and of course the Easter egg hunt.
Do keep in mind the kind of place these 3 activities could take place, Example – Garden, Outdoor, Indoor, Backyard etc. So it will be simple for you to buy or select the right attire according to the location.
Formal Attire.
Most churches do have a dress code for Easter Sunday. It could be formal or if your church could also opt for an informal dress code. Do call up your church before hand to find out about heir dress code. Some churches are pretty strict and have a formal dress code for men, women and children.
If you call your church before hand you will be well prepared and will know what to expect when you walk in the church, after all we do not want to be over dressed or under dressed.
Modesty goes a long way.
Be modest in your style of dressing. Do not go over board or show off too much with your style of dressing after all the purpose of Easter Sunday service is to worship God and thank Jesus. Of course a little respect and stylizing yourself is important, but please do not wear very revealing clothes or don't go over board with colors. If you think your skirt or dress is too short for the church, but are not sure if you can pull it off?? Then it probably is too short and you should definitely reconsider wearing it.
Colors to wear
There are so many color to choose from and I know it might get a little overwhelming at times. So I suggest you stick to solid color dresses combined with fresh white or pastel prints or embroidery to bring out the color of the dress.
Do not forget to wear those beautiful Pearl earrings or necklaces that you have in your jewellery box. A solid blue dress paired with some chunky accessories will definitely make you stand out.
You can also experiment with some pastel colors like mint blue or pastel yellow or pastel blush pink. These dresses with pearl necklaces or a nice Easter bonnet will be a head turner and will make you stand out this Easter.
Patterns to wear
Wear a floral or a fruit patterned dress. These dresses look cute and fresh making it perfect for your Easter brunch and church services. To avoid any kind of clashes and competition among the dress and accessories, keep the jewellery simple and classy.
Accessories wise a simple pearl drop earrings or stud and nice clutch of course we need to add a bonnet and some white gloves to finish the outfit to make out outfit more lady like and we know you might not feel your outfit is completely until you wear a stunning hat.
If you wearing a necklace of pearl try avoiding the earrings as we do not want to go over board with our look.
Toning the dressing down – Just a tad!
Well depending on what you wore for the church service you can decide if you need to tome your outfit or accessories or footwear down for your family brunch.
If you choose to wear heel in the church then you might want to rethink your footwear for the brunch slip into some comfortable flats.
The brunch is definitely going to be more casual so you can consider toning down on the accessories as well, of course leaving the feminine touch to your style all the way intact.
You could part ways with your stunning bonnet and those lady gloves, after all we do not want to look too dressed up at the family brunch table.
Pearl and other accessories
The accessories you choose for Easter should definitely compliment the celebrations. I believe in having a mix of traditional and modern accessories. If your outfit is more on the traditional and classy side then go for the modern accessories and if your outfit has a modern silhouette and is a style statement in itself then go for classy pearls to team it up with, because why take away the attention from such a stylish dress.
Pearl Jewellery
Well it is not necessary to wear just white pearls for the Easter celebrations. Pearls comes in different colors shapes and sizes. Choose you're Pearls wisely so they do not take away attention from your dress and just add on to the stylized look.
You could also opt for contemporary and modern pearl earrings and necklaces in case you feel traditional pearl studs are too boring for you.
But please do not skip on this beauty from the ocean as they add elegance to your outfit. A structured Pearl can make your outfit extra sophisticated. Do not go over board with your accessories or it will spoil the stylish look.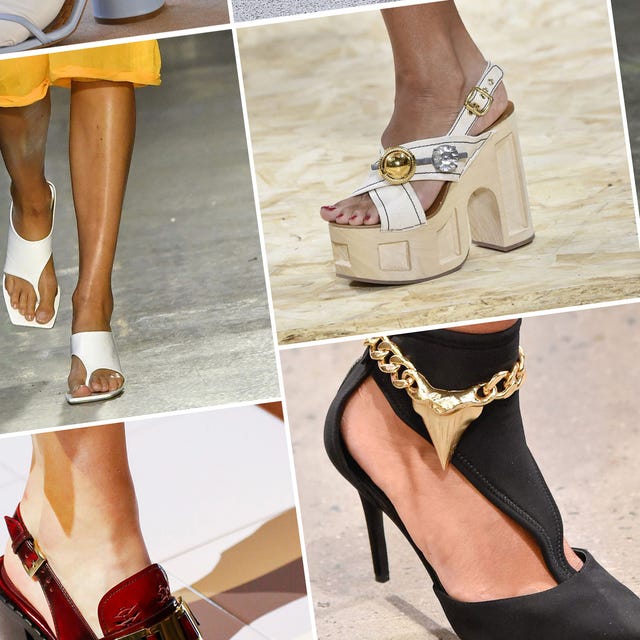 Shoes
I know you might already know this but shoes must be co-ordinated with the dress and its style and colors. If you wearing pastel color you can go for shoes that are nude or rose gold and of course these versatile color can go very well with your other outfits in the future as well.
Do not wear matching shoes with your dress. This is completely out of fashion and will make the overall outfit look too matchy. 
I suggest keep the shoes as basic as you can it does not shadow the outfit.
Prints and motif.
Do not have Easter motif and prints on your dresses. However your kids can wear these motif and look ultra cute in them.
So do avoid Easter prints for yourself. You can go for small floral prints or fruity prints or even animal prints.
It is also not necessary to go shopping for a new outfit every Easter. You can always wear something out of your wardrobe and accessorize it well and stylize it to get a stunning classy look best suited for this year's Easter.
Do click pictures with your friends and family to hold Easter memories and look back on later throughout the year and it so might happen that some of your friends would love your look and choose to re-create it the next day.
Men – Wardrobe option for Easter.
Men are advised to not wear open shirts or shorts for Easter Sunday church. Instead you can go for a formal or semi formal look which obviously make them look Dapper and apt for standing next to your stunning looking wife.
Suits or blazer with ties are the most appropriate to wear for a Sunday Easter church service and then for the Brunch you can simply take of the blazer and be a little relaxed.
Avoid wearing denims as they are too informal for the church services.
Business Casual and Sports Coats.
Men can opt for casual outfits like light weight sweaters with beige or khaki pants or even chinos. In case you want to stylize it a little you could go for wearing a buttoned down shirt with a sports coat on top. This is a very convenient option as you'll can easily remove the Jacket on top while going for the Easter egg hunt in the afternoon with your kids.
This look will make you look dapper as well as formally dressed.
Accessories for Men on Easter
Men have to opt for matching belts and shoes. If you wearing a brown belt then make sure you wearing the same brown loafers.
This will give you a nice and classic co-ordinated look.
If you like playing with color then your tie could be a bright and contrasting color to your suit. You can also color co-ordinate your tie with your wife's dress.
Tell me all about your Easter plans for 2021 in the comments below.